Join us in beautiful Island Park, gateway to Yellowstone, for the 2015 Jamison Family Conference. Spacious Lodge, individual cabins with hot tubs, kitchens and showers! Free fishing (no license needed!), canoeing, paddle boats, roping, basketball and volleyball. Optional activities include horseback riding, archery, playmill theater, float river and more! Click through the photos in the slideshow below to discover more. (Thanks Jopes for the photos!)
It is coming July 17-19, 2015 in lovely Island Park, Idaho.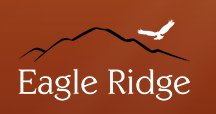 We have a lodge, three family cabins and a cabin suite reserved for everyone at Eagle Ridge Ranch. The Babcocks have been to this lodge and cabins and it looks like it will be awesome. Click on their logo to view their site and many of the activities and amenities.
View some more photos Jopes took on Dropbox

Some things to consider…hmmmm…
We check in at 3pm Friday July 17th and check out at 11am Monday July 19th. You might consider tacking on a few days before or after if you would like to visit nearby Yellowstone or go to Mesa Falls or West Yellowstone.
We realize it is tough to calendar an event we can all attend. We tried to follow the direction we were given to stay away from the 4th. We know there are all kinds of events during the summer with youth conferences and girl's camp and EFY, etc.. So though we desperately hope we can all be together in 2015 we know it is a long shot. If you can't make it please send a big fat check to Joe & Diana!  😉
One of the ideas that has been suggested was to have a few "workshops" that are optional. These could range from information on a living will to how to make a rag doll or taffy or how to use your iPhone. If you have something you would love to learn about or something you would like to share then let us know.
Here is a photo (thanks Mom) of Grandpa Hepworth pulling taffy in 1921 for the drugstore.